Accessibility
We are committed to ensuring accessibility to the IR website (hereinafter, "this website") to secure ease of access for users. This website offers the following functions to enhance your browsing experience.
Style
・We write this Website according to an appropriate document structure.
・We write the page titles to make it easy for users to understand the contents.
・The font-size is easy-to-read. We have also placed a button to change the font size.
・This makes it possible to set the font size to one that makes it easy to view this Website.
・We have enhanced the contrast between the background colors and font colors. This improves the visibility of the text.
・We ensure links and buttons are easy to identify and operate.
・We give the data size on links to elements that take time to process (e.g., PDF documents, videos and applications).


Navigation
・We have configured this Website with a simple site flow in consideration of various user environments.
・We clearly indicate information to allow users to contact us in an easy-to-see position on the page.
・We display the current page position in line with the level from the home page. Users can go directly back each level by pressing the links (levels).
Adjusting the font size
You can change the font size from the Texit size [M / L] button.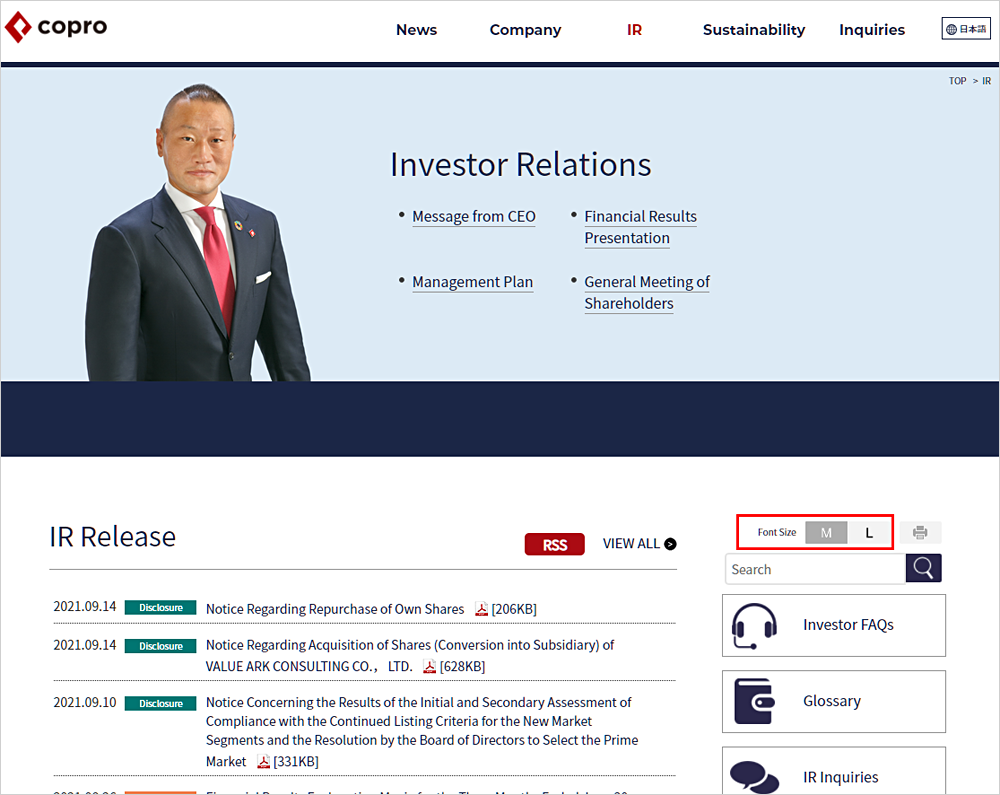 You can set the font size from the red box in the image above.
Printing
You can print the screen from the print button.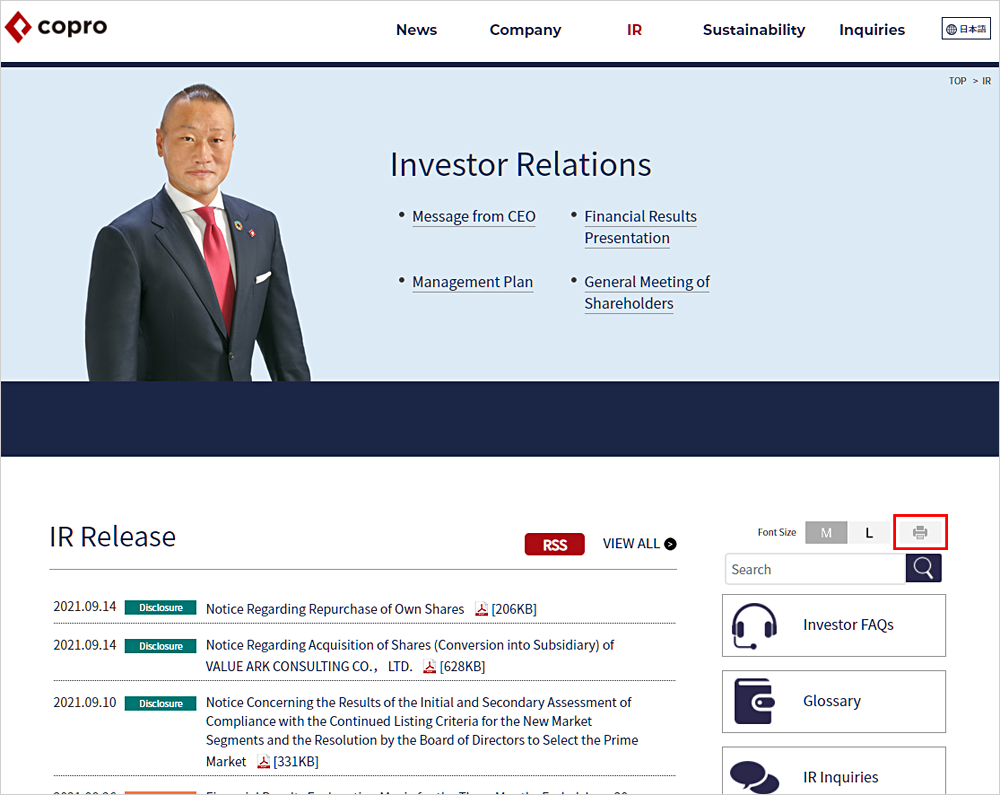 You can also print the screen with the following steps.
The method of printing the screen varies depending on the browser you use.
*There may be differences with the explanation depending on the version of your OS or browser.
*The images may differ depending on the version of your browser.
Microsoft Edge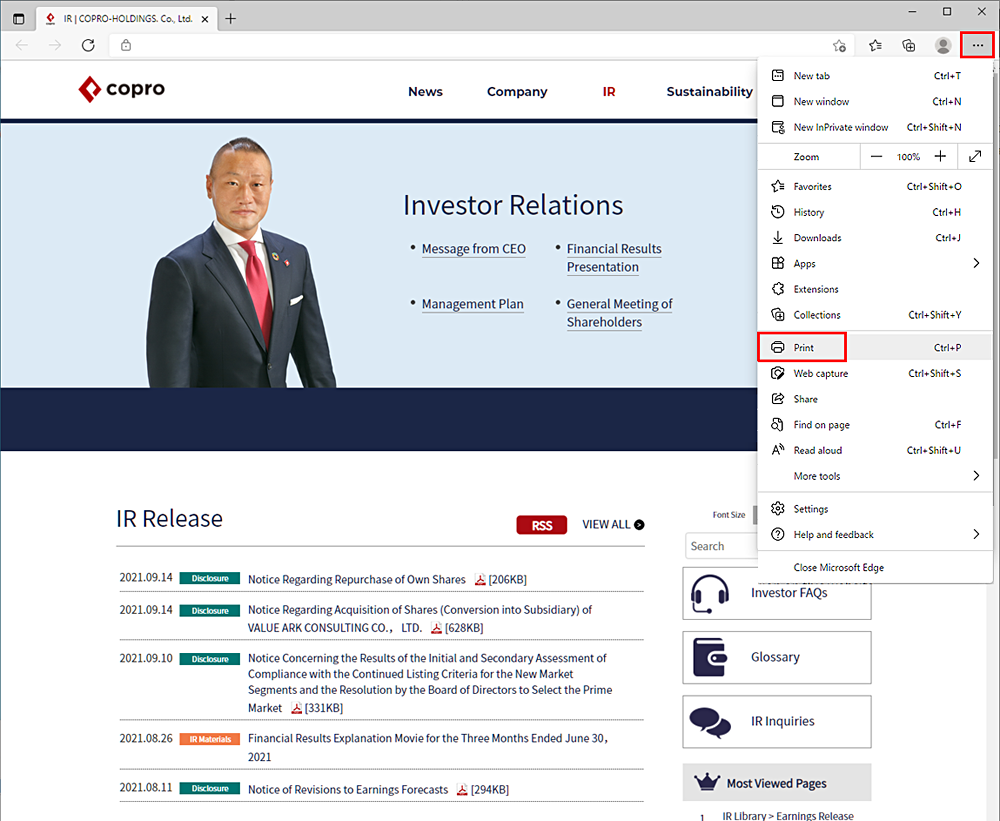 Launch the printing window by right clicking and then selecting "Print" (red box in the image above) or by pressing "Ctrl + P."
Plug-ins
This website uses the following plug-ins. Please note that plug-ins may be subject to change without prior notification.